Credentials
We are proud to be affiliated and certified by some of the industry's leading organizations.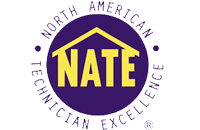 NATE Certified Technicians
NATE certified technicians have proven their knowledge in the HVACR industry by passing specialized NATE certification tests. NATE certification tests represent real world working knowledge of HVACR systems. Developed by a committee of industry experts nationwide, NATE exams represent HVACR topics pertinent to contractors, educators, manufacturers and utilities alike. All of the NATE tests are rigorous, knowledge-based tests and validate a technician's knowledge.
---

Refrigeration Service Engineers Society (RSES)
Since 1933, Refrigeration Service Engineers Society has been a leader in training and education for professional HVACR technicians and contractors. The mission of RSES is to provide opportunities for enhanced technical competence by offering comprehensive, cutting-edge education and certification to our members and the HVACR industry, and to advance the professionalism and proficiency of our industry through alliances with other HVACR associations.
---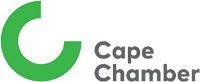 Cape Girardeau Area Chamber of Commerce
The Cape Girardeau Area Chamber of Commerce strives to be the lead advocate for business, serve as the primary catalyst for a vibrant economy that stimulates and retains jobs, and be the champion to create strong communities for the Cape Girardeau region; resulting in an enhanced quality of life.
---

Jackson Area Chamber of Commerce
The Jackson Area Chamber of Commerce is committed to excellence and innovation, and strives to be a viable component in stimulating economic growth, business and industry expansion, while providing relevant resources and information to its members.
---
Fully Licensed & Insured
Our certifications include an EPA 608 Universal License, Cape Girardeau City Contractors License, Poplar Bluff City License, Jackson Mechanical License, Scott City License, Chaffee City License, City of Sikeston License, St. Louis County Mechanical License, St. Louis City, Farmington City License, Mechanical License, Missouri Propane Safety Commission and Osha Safety Training.